Sean Brennan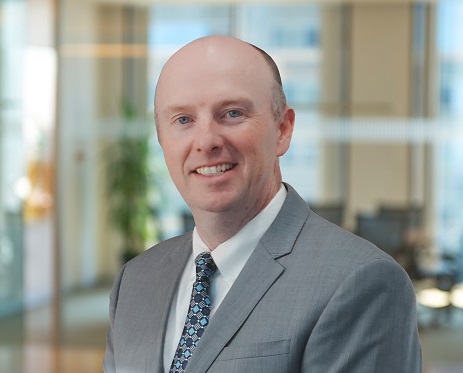 As a Financial Advisor, Sean Brennan's mission is to assist individuals, families and business owners in defining their financial goals and achieving financial freedom. He is highly trained and licensed to provide financial solutions for his clients and referrals. His goal is to become a lifelong resource to his clients, and he is dedicated to assisting them through the various stages of their financial lives.
At Baystate Financial, Sean is able to utilize the team approach and draw upon the wealth of knowledge of his associates to create custom designed financial strategies for his clients. Sean holds a bachelor's degree from Bentley University, has 25 years of investment advisory experience, and holds life, accident and health licenses as well as a series 6, 26 and 63 license.
Sean Brennan lives in Dedham, MA with his wife Michelle, son Aiden and daughter Olivia. He is a member of Kiwanis International and The Boston Irish Business Association. During his free time, he enjoys spending time with his family, candlepin bowling, going to Red Sox and Patriots games, and going to Disney World in Orlando, Florida on a yearly basis.
25 years with Sean Brennan
Boston advisor celebrates silver anniversary with MassMutual
Published: 12/01/2022 11:39 AM EST
This series recognizes field associates who are celebrating 25 years with MassMutual. In the following article, Sean Brennan discusses his greatest achievements, the biggest changes in the industry, and his hopes for the years ahead.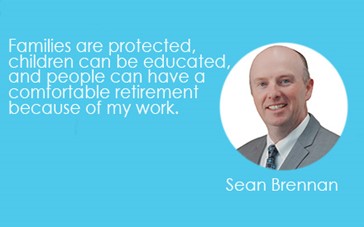 What do you consider your greatest achievement during the past 25 years?
Sean Brennan: I would think my greatest professional achievement is how many people I've helped over the years. It brings me great satisfaction to know that families are protected, children can be educated, and people can have a comfortable retirement because of the work I have done over the past 25 years.
Who has inspired you and why?
My family. I was raised in a blue-collar working-class family that sacrificed to help me with my education and allowed me to understand how to help people and to work hard for them.
What do you see as the greatest change in the business during your career?
The constant change. This business has evolved and changed so much over the years. The business was much simpler 25 years ago. With more and more information on the internet, people think they don't need the guidance of a financial adviser; overcoming this misconception is sometimes a challenge.
How have your clients' needs changed, and how have you adapted?
With so much information available to people today, my clients are more informed and educated than ever before. This requires me to be at the top of my game from an educational level. It's fantastic and because of this, I remain informed and constantly educating myself.
If you knew then what you know now, what would you have done differently to progress more quickly in the business?
Don't sweat the small stuff. Just focus all my energy on seeing people and helping them reach their financial goals! I also would have focused more time on growing my professional referral network. I have created great relationships with CPA's and other professionals that refer prospects to me on a regular basis. This is critical to my success, and I would have spent more time in the early years on that aspect of my business because of the importance of it.
What was the toughest patch for you, and what helped you get through it?
My toughest year was my first year in the business. I was trying to learn so much, and it can seem extremely overwhelming. Issues like how to relate to people, building relationships, knowing how to ask the right questions. Being able to listen to what my client's financial goals and objectives were the most important aspects to arrive at the right answers to fit their needs. What got me through was the understanding that the most important thing I could control was my activity. Seeing 12 people a week was my key to success. A lot is thrown at a new advisor and the only thing that matters early in a person's career is activity.
Sean Brennan is a registered representative of and offers securities and investment advisory services through MML Investors Services, LLC. Member SIPC. 200 Clarendon Street, Boston MA 02116. 617-585-4500. CRN202512-3459389.